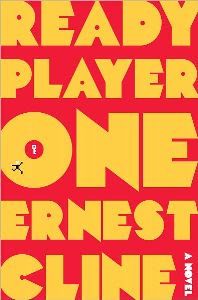 Title:
Ready Player One
Author:
Ernest Cline
Page count:
384
Price when I bought it:
$11.99
How I read it:
Kindle
Description: 
Thirty years in the future, the world has gone to pot. Nearly everyone escapes their bleak, horrible lives by playing a virtual reality game called OASIS. When the creator of OASIS dies, he leaves behind a hidden "Easter Egg" in the game. Whoever finds it first will inherit his vast wealth as well as ultimate power within the game. With nothing left to lose, orphaned high school student Wade Watts makes it his life's mission to find the Egg.
Opening Line:
Everyone my age remembers where they were and what they were doing when they first heard about the contest.