This is the second half of my list of books I read last year. You can read the first half here.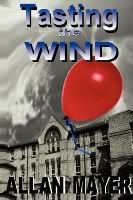 The Book That Surprised Me: Tasting the Wind by Allan Mayer.
Tasting the Wind
was a $0.99 Kindle book and I didn't have high expectations for it, so I was caught by surprise when I couldn't put it down. It's a psychological thriller set in a group home for adults with severe disabilities, but it downplays the thrills to focus on the characters: the residents and the employees who care for them. It's a fascinating window in to a way of life that I know nothing about, and approaches the subject of working with disabilities realistically but with humor. The only thing I found jarring about the story was that it was told from two points of view: first person (Martin's perspective) and third person (everyone else's perspective). After the first few chapters I got accustomed to the switching back and forth and it didn't bother me anymore.
Popular Books That I Tried to Avoid, But Couldn't: The Hunger Games, Catching Fire and Mockingjay by Suzanne Collins.
I hate to admit it, but sometimes I can be one of those people who shuns things just because they're popular.
The Hunger Games
series was one of those things. I saw the books everywhere, read about them online, etc. but had no desire to pick them up. Usually what gets me to overcome my popularity shun is a friend recommending the book, and that was the case this time too. My friends in an online book club raved about them, so I checked the first book out from the library and was hooked.
Most Overhyped Book: Ready Player One by Ernest Cline.
I follow a lot of geeky people online and when
Ready Player One
came out, they all seemed to be gushing about it. The premise sounds amazing: in the future everyone plays a virtual reality game that lets them be a part of pretty much every movie/TV show/book/video game/comic ever made. Every geek's dream, right? Well I guess there can be too much of a good thing - for me, anyway. It seemed like the author wanted to squeeze in mentions of every piece of geek fiction they loved, even when it wasn't relevant to the plot. That and the endless exposition made me wish that I had checked it out from the library instead of paying full price for it on the Kindle. You can read my full review of
Ready Player One
here
.
The Book Purchase I Most Don't Want to Admit to: Twilight: The Graphic Novel, Volume 1 by Stephenie Meyer and Young Kim.
Do you want to know how much I didn't want to admit to buying the
Twilight
graphic novel? So much that I left it off 2010's list, which is when I actually read it. I PREORDERED THIS, PEOPLE! I don't know what's wrong with me. I hate on
Twilight
constantly and yet I own all the books. I've seen all the movies (on DVD, I refuse to be seen watching them in the theater). Maybe that is the secret to Stephenie Meyer's success - she makes it so that you'll read her books, even if you despise the story, the characters and the writing. Does she have magic powers? I can't think of any other explanation. Anyway, the graphic novel was pretty and exactly like the book. Those who are obsessed with
Twilight
(not me, I swear!) will surely enjoy it.
The rest of Part 2, in no particular order:
I re-read this for plotting inspiration (I wanted to understand how she advances the story while still giving us all the good "slice of wizard life" stuff). It's still as good as ever.


This was a free Kindle book that collected writing advice from a number of fiction writer/bloggers. Can't say no to free advice!


A fun paranormal romance that's not about vampires or werewolves. You can read my full review here.


I almost forgot about this one and had to add it in last minute. This was the only graphic novel I read this year (not counting Twilight, which was technically last year). That makes me sad; I miss reading them. This is a cute new series about a girl going to superhero high school.

Big Al's review of the first book in this mystery series got me to buy it. Like Tasting the Wind, this series gives readers a window in to a subculture that most people know nothing about; in this case, it's a polygamist community in the southwestern US. The author doesn't take the easy way out by portraying the polygamists as "bad" and his characters either brainwashed or eager to escape. Instead, he shows them as reasonable people who are happy with their beliefs, though they sometimes question them. I really respect his decision to do that. It makes for a much more interesting story. You can read more about my thoughts on believable characters in this post: Most Victorian Ladies Didn't Wear Trousers.


Another fun paranormal with none of the usual monsters. This time it's about a guy who can literally see the "Truth". You can read my full review here.


After I finished this book, I read online that most people consider it the worst Poirot book ever. It wasn't great, but I didn't think it was all that bad.


I read this (and saw the movie) solely because it was a NaNoWriMo book. It was good. The only part I didn't like was at the end (SPOILER) when Walter (the dwarf) was thrown from the train and laid in agony at the side of the tracks for days before dying. My only thought was, in all that time, why didn't anyone go look for him?!?


I want to be Danny's friend. Seriously. He's just awesome, and he was on The IT Crowd.


I wish chick lit hadn't gone out of fashion in the literary world - sometimes light, silly romances like this one are just what the doctor ordered.